WE WANT TO BE YOUR BUILDING COMPANY!

Our original purpose was to and still is to build modestly-priced housing to meet the increased demand in the state of Florida. We have been since 1972 and up to 2007 building cost-efficient, affordable single family homes in spot locations.
We no longer develop subdivisions. We have been successful purchasing existing residential lots from private owners and designing models that are not only cost-efficient but also designed to be energy efficient.
We have been speculation builders primarily concentrating on the Florida Flair ( our no frills models ) and occasionally we spec a few Renaissance models (with upgrades ) as well. These models can be seen with specifications and floor plans by clicking onto the "Brochures & Floor Plans" in the navigation area of this web page. We also build any of these models on your improved lot.
We offer assistance with drafting, design and decorating for those customers that need suggestions and want to keep the cost to a minimum.
Moore & Coates Construction, Inc. is a "S" corporation and is owned by James Moore. Matt Coates, Moore's stepson, was with the company until recently serving as Vice President in charge of all construction. However after the housing bust in 2007 Matt resigned and rejoined the Army where he is today.
Moore & Coates Construction Corp. had been able to place their homes on the market for good value for three reasons:
The ability to find the right financing to meet the needs of the permanent loan customer.
The ability to negotiate lower prices with subcontractors and building suppliers do to the fact the firm pays all bills on time, thus receiving discounts plus a good reputation for stability.
Lastly, the ability to keep their overhead down to a bare minimum, thus passing these savings on to our customers.
We will not take on more work than we can properly supervise. We will not begin hiring people in order to take on additional customers. Our philosophy is to keep small, keep the price down and keep the quality control as high as our hands on approach dictates.

CLICK ON PICTURE BELOW FOR INTERIOR PICTURES
THEN CLICK ON ANY PICTURE AND CONTINUE CHECKING INTERIOR PICTURES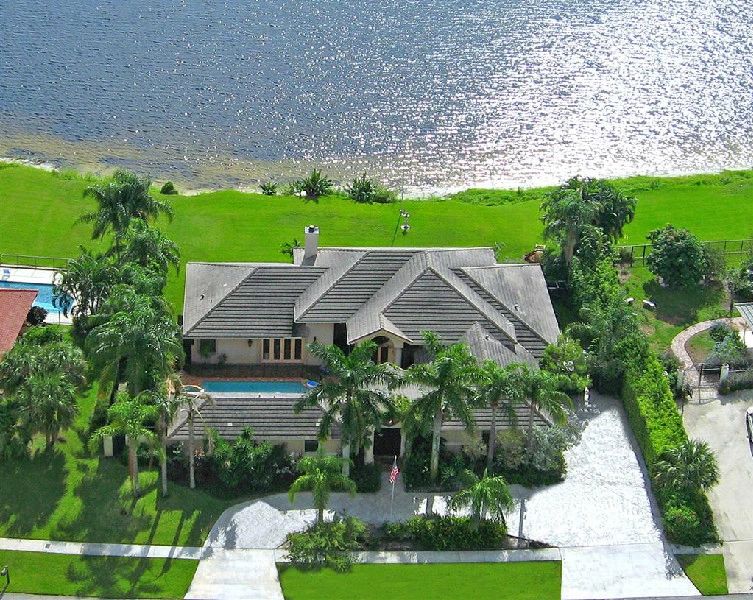 Above picture is 3410 Embassy Dr West Palm Beach Built year 2000 for Moore's family
CLICK ON PICTURE ABOVE & THEN CLICK ON ONE INTERIOR PICTURE FOR A COLLECTION OF INTERIOR PICTURES


THE HOUSING BUST OF 2007
As seen through the eyes of this builder.

So what happened in 2007? Why didn't every thing just continue on? What brought the bust in the housing market and the Great Recession? Why in 2014 have we still not recovered in Florida? First we have to understand what happen. Next we have to understand why we have not recovered.
When the TARP was gift wrapped by Congress for the banking industry, the future of the construction business in Florida was at an end. We just didn't know it. The Banks would no longer negotiate with Builders for loans that were under water. Why should they? They took the money which shored up their balance sheet and then they lent the same money back to the government at 3.5% at no risk. Why is it hard to understand why they stopped lending to the public where there was risk? What happened in those back door meetings? Why didn't the government know this? Maybe they did.
HOW IT ALL STARTED
As seen through the eyes of this builder.

The scenario began when Mr. Allen Greenspan of the Federal Reserve artificially suppressed interest rates creating a false demand for the Builder. The Construction Industry unknowingly complied building homes to fill that false demand. This created a real shortage of labor & material causing the price of housing to escalate. On top of this Congress wanted everyone to have a house no matter what.
So when Barney Frank and Christ Dodd on the finance committees in Congress as well as the rest of Congress, urged on by ACORN and others, began extorting Banks by setting quotas for loans through the CRA (Community Reinvestment Act) which now looking back was a recipe for disaster. Banks were not granted new branches unless they filled the quotas.
Fannie Mae and Freddie Mac appeased congress by buying these loans and packaging the good and bad loans together in blockbuster packages and sold them all over the world. When Mr. Greenspan, the Federal Reserve Chairman, began inching up interest rates in order to slow down the inflation that was caused from his policy of artificially lowering the interest in 2001 after 9/11 happened, the ARM loans began defaulting. The people who bought these blockbuster loans could not foreclose just the bad loans who were defaulting because the blockbuster packages were sold to many investors per package. For example if you had 1000 investors who were sold one package and say 20% of the browers in that package defaulted, how would you foreclose? How would 1000 different investors foreclose a bad loan. The investors just have an interest in the package as a whole. They didn't own 100% of any single loan. When the public became aware of the slowing of the market, thanks to the media, it was like someone turned off the lights and left town. Then that caused the value to start dropping on everyone's property. People began defaulting on construction contracts as well as loans on properties they had been living in for some time. In some cases their property was now worth less than the mortgage.
Wall Street could see the market was unsustainable. How else to protect yourself than get insurance to cover any future losses AKA derivatives. The Wall Street folks bet against them selves and their own investments. That's where the name AIG Insurance comes from. Remember them? Our government bailed them out also since they could not cover all the losses the Banks were having.
Most Builders, in Florida, were thinking that Florida real-estate had always been dependable for over 40 years. This was just another cycle and would turn up again soon enough. How wrong we were. How naive we were. Not knowing what our own government was doing to us.
MOORE & COATES SCENARIO
In our case in 2007 we were stuck with 25 spec homes, all under contract, in various stages of construction with the value rapidly dropping. Why were the properties we were building in our name rather than the customer? Good question. Remember in 2003, because of the shortages of material and labor that prices began rising repeatedly every month until it became impossible to estimate what things would cost. Because of this inflation most builders including us were unable to estimate what a house would cost until we got in the drywall stage. Banks would not make a loan to anyone, rightly so, if they didn't know how much the customer was borrowing. No contracts were acceptable that adjusted to inflation. So what was the answer? The answer was for those builders who had good enough credit, and we did, to buy the property and build speculation houses and place them on the market at the drywall stage. This worked for awhile to about 2007 when the value of real estate started losing value as mentioned previously.

Customers began canceling and or renegotiating. When they began negotiating below the construction loan, a new term called "short sale" was the result. Some lenders who took the first deals made out better than bigger Banks who were continually behind the curve. We brought some Banks two and three contracts per house none of which they accepted. By 2010 the market value was half the amount offered in the beginning. Do you think this might be the result of the TARP? You bet it was. Who did Congress bail out? No Builder I know of.
Moore & Coates built a good product, kept the job safe, made sure every sub contractor & supplier got paid and made sure all customers got all warranty work done. That used to be enough. However, trying to understand what the Fed, Congress and Fannie Mae were doing was more than most Builders could keep up with.
RECOVERY
As seen through the eyes of this builder.

After all the money the government has thrown at the problem why have we not recovered? This subject has been and is still being debated for 4 ½ years. With out getting into the politics of it, it is simple to us. Builders are like most folks. They want to make a profit or a return for their hard work and risk of capital. Until the government lets them keep enough of what they earn they won't invest capital or labor. Until the government eliminates the uncertainty in taxes, regulations & health care no one will invest into the future.
When we think about it, our company had 25 people on payroll and maybe 40 sub contractors and material suppliers who had payroll. Where are all those people now?
Some people in Washington say "we grow from the middle out or from the bottom up." Why is it so hard to understand that the formula that built this country is still the best way to continue building this country? Why is the public so fickle? The government now in 2014 it seems to me, is sacrificing the middle class and the small business folks. They now partner up with big corporation and big unions and then together dictate to the rest of us what the rules are regardless what the constitution says.

It has to start at the top. It starts with one person who has an idea. Then he develops that idea, if it is good enough, into a proto type he can sell to Banks / investors. With the financing, long hours and the risk of losing every thing he own he starts production. For this he needs help. Yes, jobs! If he has a good enough idea and can market it for a profit to customers who can afford it he gets rich. It used to be known as the American Dream. What are the odds that everyone who has a good idea gets rich? Not likely. So what happens! A few of us get rich and the rest keep trying because they know they still have a chance at the ring. That is the American Dream that we can keep trying.

So what happens when someone says hey, that guy got rich we should tax him more than everyone else. We should take more of his money in taxes, fees and redistribute it to union bosses, political blunders, lobbyist and illegal immigrants. So what happens then? If he can afford to hire someone to find loopholes around the taxes, which were placed there by Congress on purpose so lobbyist can approach them for help in getting around the rules, he will do that. If that does not work he slows or stops production. That means letting employees go and or reducing business with other companies which will then be forced to do the same. The other guys who are still after the ring just give up. Why take the risk, spend the capital and work long hours on a good idea so the government can just take away most of your profits from you, if by chance your successful. So what happens? What happens is what you see in an economy like we have today, December 2013.
In terms the American young voter can best understand our situation, we should tell them this: Lets say you worked hard and got all A's on your report card. Your roommate or neighbor partied and hardly studied and he got all D's. Then lets say the principle or president of your collage said we will loose funding if our test scores are not better for everyone. So he averages all the scores to a C or C+. If you were the ones with the A's would you continue studying hard?
It seems simple to me but what do I know I'm just a Builder.
QUESTIONS WE SHOULD ALL BE ASKING
What institutional factors gave rise to all the foolish lending and borrowing?
Why did the banks have so much money available to lend? So much that they could throw it at borrowers who lacked jobs, with little or no income, with no down payment or good credit.

Why was Acorn able to intimidate Banks into loaning money to customers who could not afford it?
Why was there a CRA (Community reinvestment Act ) federal requirement for Banks to make these loans?
wWhy were the original Banks able to sell loans to Fannie & Freddie allowing those Banks to replace that money and just repeat loaning money to customers who could not afford it?
Why was there a push for relaxed lending standards by Fannie & Freddie, FHA and groups like Acorn.
Moore & Coates had people standing in line in 2003, 2004 and 2005 to buy homes in the low to moderate market that would qualify with no job, no down payment and no credit.

NOW WE ALL WONDER WHAT HAPPENED ?

The above commentary is the opinion of James Moore!


CLICK ON PICTURE BELOW FOR INTERIOR PICTURES
THEN CLICK ON ANY PICTURE AND CONTINUE CHECKING INTERIOR PICTURES
734 Adams Ct Port St Lucie Built in 2006 for Moore's family
CLICK ON PICTURE ABOVE & THEN CLICK ON ONE INTERIOR PICTURE FOR A COLLECTION OF INTERIOR PICTURES

CLICK ON PICTURE BELOW FOR INTERIOR PICTURES
THEN CLICK ON ANY PICTURE AND CONTINUE CHECKING INTERIOR PICTURES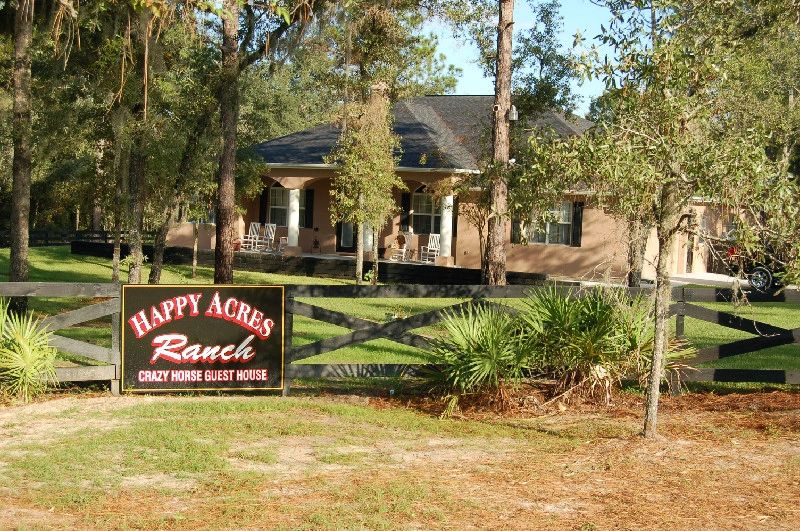 9960 125th Terr Dunnellon Built 2007 for Moore's family
CLICK ON PICTURE ABOVE & THEN CLICK ON ONE INTERIOR PICTURE FOR A COLLECTION OF INTERIOR PICTURES
CHECK OUT OUR SISTER COMPANY
www.ocalahappyacres.com